It's that time of the year again. Chestnuts roasting on an open fire, roasts at the dinner table (both of the meat and the verbal humiliation variety), and that special time of year when it is open fire on all things identity politics at every family gathering. The holiday season can bring up a mix of emotions for queer and trans people. We know that for our community, this can be an especially challenging time of the year. The days get shorter, the nights get colder, and the pressure cooker of family dynamics gets turned on full blast.
Whether you are gay, bisexual, trans, pan, non-binary, or all of the above, many of us don't have the luxury for easy or straightforward relationships with our families of origin. We either have family members who flat out don't accept who we are or who we choose to love, or, we have people in our lives whose best efforts can still leave us feeling exhausted, drained, or completely invisible.
That's why we at FOLX want to give you a guide for surviving the holidays, queer and trans style. We've got tools for how to set boundaries, take space, and re-center, as well as emergency resources, orgs to donate to, and a comprehensive list of QTBIPOC businesses to buy from. So what are you waiting for? Read through and make sure to find the full downloadable PDF at the bottom of the page.



ATTEND A GATHERING OF FRIENDS IRL OR URL

Spending time with your chosen family can be one of the best and healthiest ways to spend the holidays. Scientifically speaking, social interaction helps the brain to reduce overall stress levels, fight depression, and build memory, which basically makes hanging out with your besties the equivalent of a gym session and post-workout green juice for your brain. If your friends and family are spread across different geographic locations, a digital hang-out (while not the same as an IRL), can also be a good way to make you feel connected and supported. Even just a few back-to-back Facetimes can help lift your spirits. If you've got people around you, watch a gay movie together, play games like our favorite Cards Against Humanity (which just launched a downloadable version) or Esther Perel's Where Should We Begin, or have an arts and crafts night.

If you need to attend a family gathering and don't want to go it alone, bring a friend. The buddy system is a great way to survive the holiday family gathering. Especially for those "can I get a witness" moments. Your friend can back you up if things get uncomfortable or you both can take a walk if you need an excuse to leave the house for a bit.
LEVEL SET YOUR EXPECTATIONS

That old saying 'expectations are just future resentments' is especially true when it comes to family or holidays and for some of us, the combination can be almost deadly. When we go into things with a preset idea of how we want them to be, or with a specific desired outcome, we run the risk of not being fully present or feeling a disproportionate amount of stress, anxiety and overwhelm. LGBTQ+ folks are often people that have to do some extra searching for the people who earn the right to see all of us.
One practice of acceptance is to make a couple lists: things I can control, things I cannot control. Remind yourself of these lists when in a moment that challenges your ability to accept things and people as they are, instead of as we wish them to be. Remember that even if the present moment is hard, there is always hope for a brighter future.
Or if you are available for comedic relief, you could scratch all of the above and approach things with exceedingly low expectations and be pleasantly surprised when or if those expectations are met or even *ahem* lowered.
TAKE SPACE DON'T FEEL GUILTY FOR HAVING BOUNDARIES
Unless we had healthy boundaries modeled at an early age, many of us can feel guilty for saying 'no' or 'not right now' to anyone, but especially to our families. If someone at your family gathering isn't respecting you or your identity, or saying something offensive, you can take as much space as you need in the moment. You can also always say things like "I'm not comfortable talking about that right now," or "I'd like for us to shift the conversation. Having a friend on speed dial (an old turn of phrase from the 00s) or taking a couple of deep breaths to ground yourself before re-entering the conversation can make all the difference.
Sometimes our boundaries are met with resistance. People in our family might struggle to understand why boundaries are necessary, especially if they struggle with setting boundaries themselves. Some people might react poorly by calling you selfish, guilt-tripping you, or becoming emotionally distant. It's important to remember that you don't have to take on other people's reactions to your boundaries. It can be difficult when your boundary is met with resistance, but that doesn't mean that you need to change it. You ultimately know what is healthy for you, and no one else gets to decide that.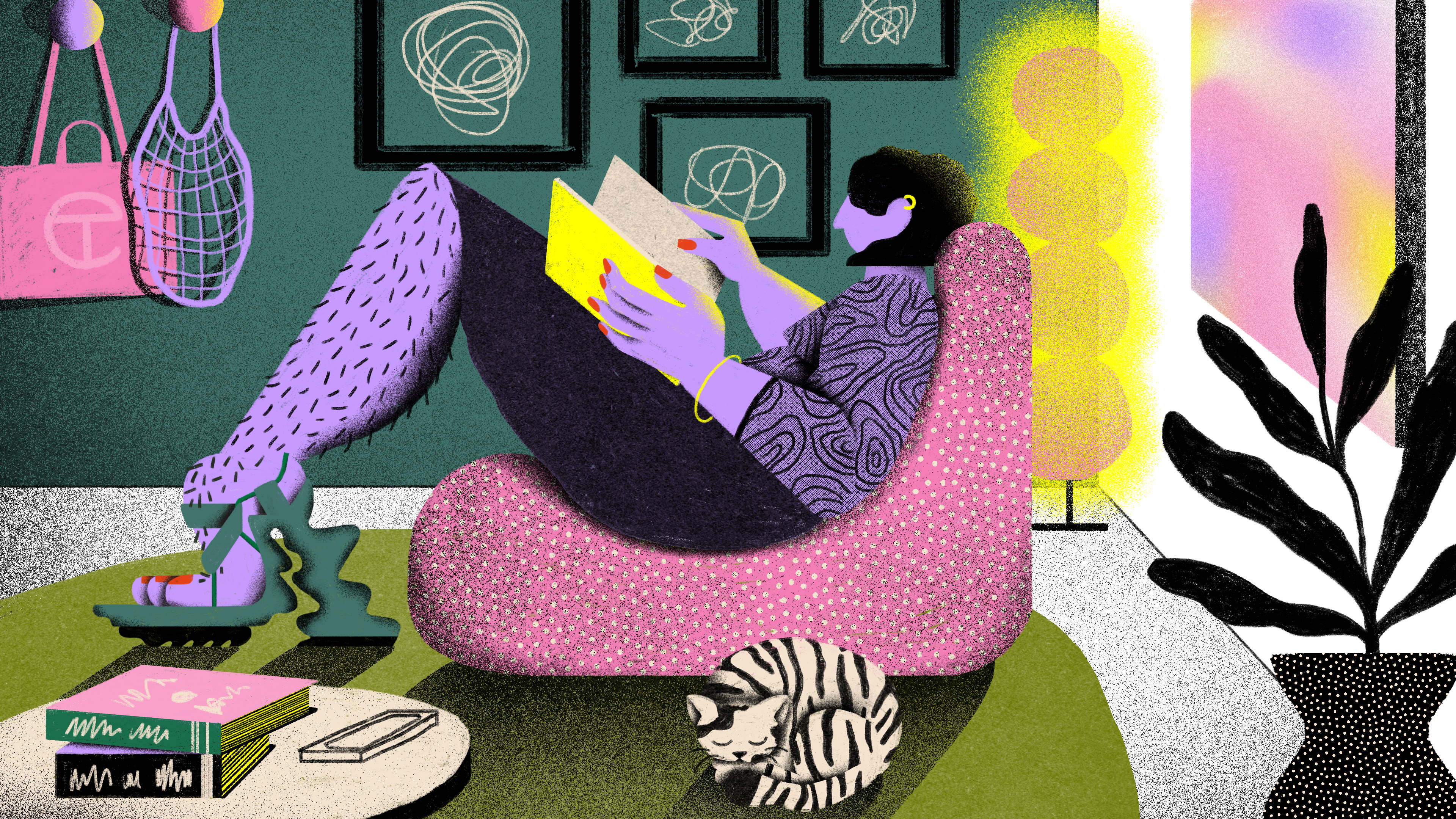 MINDFUL CONSUMPTION

We've all seen the memes. This isn't a critical essay on how 'there's no such thing as ethical consumption under late-stage capitalism.' This also isn't your typical shopping guide. What we've created sits somewhere in between wearing a "Shopping is My Cardio" tee (in a camp way, of course), being conscious of whose pockets are actually collecting your hard-earned dollars. And let's be honest, we could all stand to be mindful of the media we are actively choosing to consume this holiday season. Let's all agree to skip the triggering re-runs of our fave childhood shows with the lazy transphobic jokes and to stop making J*ff B*z*s richer.
We've compiled a list of LGBTQ+ media below to keep you ethically entertained and culturally relevant. And for those with gift giving as a love language, we've listed QTBIPOC owned and operated brands to shop—along with some nonprofits to support and thoughtful no-cost gift ideas. Because your presence is more valuable than presents.
MEDIA (MEDIA, BOOKS, MOVIES, AND PODCASTS):
Ponyboi by River Gallo
To Be Continued by Shear Avory
Like a Virgin podcast
LGBTQ&A podcast
Single All the Way Netflix's new gay holiday romcom
BLACK, BROWN, QUEER AND TRANS BRANDS TO BUY FROM OR ORGS TO DONATE TO:
Black Queer Magic: Queer, Jamaican GNC-owned jewelry brand that "celebrate Black queer love, affirms Black queer lives, and pushes back on gender norms or expectation"

Presley Oldham: Queer-owned pearl jewelry brand. Handmade by Presley himself using freshwater pearls, silver, and one-of-a-kind pieces made with recycled plastic

Automic Gold: Queer and trans owned jewelry brand founded by a genderqueer refugee
Shocks of Love: Queer owned fragrance and aromatherapy brand that gives back a portion of its proceeds to Activation Residency, a "Black-led artist residency designed under principles of healing justice and mutual aid, focusing on Black, Brown, Indigenous, Trans and Queer bodies"
Scandal Beauty: Womxn and Trans owned acrylic nail brand based in Los Angeles. Long coffin style nails in different styles like jelly red, french tip, and their newest collection of Holiday glitter
Kimchi Chic Beauty: Created by famous drag queen Kimchi who started off as a makeup artist and is known for her otherworldly artistry. High pigment and collaborations with Naomi Smalls and Plastique Tiara are some of our favorite palettes.
Alok Vaid-Menom: "Beyond the Gender Binary" book is a must for anyone unlearning and decolonizing their ideas around gender and binaries in general. A great gift for your ally friends.
Trans New York: Provides free counseling and therapy to trans, non-binary, and GNC folks in New York. Donations welcomed :)
TransLatin@ Coalition: Nonprofit organization formed by trans latin@ leaders to advocate and support trans latin@ immigrants and sex workers
Black Trans Femme Arts Collective: Black trans led organization that builds community and supports Black trans femme artists
Telfar: Dubbed the "Bushwick Birkin", Telfar is the hottest brand on the market right now. If you can secure a Telfar during their exclusive drops, this is a sure way to win over just about anyone.
Noto Botanics: Give the gift of glowing skin and rosy cheeks.
Boy Smells: QPOC owned and created candles that don't smell like boys.
Phlemuns: Simultaneously fulfill your feminine and masculine urge for fashion.
Bioglitz: Shiny and sustainable! Bioglitz is a biodegradable, queer-created glitter brand.
Otherwild: Gift shop filled with goods and clothes by local artists, along with workshops and graphic-design services.
Stealth Bros: Trans owned luxury Dopp kit supply to carry all your HRT essentials.
Bianca Designs Co: Get your cutie queer threads from this NY-based shop
Trans Lifeline: A non-profit offering peer support and a hotline for the transgender community. They also offer grants for name changes, HRT, and commissary for trans people who are incarcerated.
Trans Santa: Be a secret Santa to a trans youth in need.
NO OR LOW-COST GIFT IDEAS:

Get together with your friends and go on a hike or a long walk around the neighborhood, you can forage for flowers or herbs along the way and weave them together to make a wreath or a holiday bouquet. If walking isn't your thing, gather whatever is in your kitchen, or walk down to the bodega or corner shop with a $10 budget, make a home-cooked meal with whatever you can find. You can also bundle up with some hot chocolate and set yourself a challenge of finding the best Christmas lights in your city.
GET YOURSELF A GENDER AFFIRMING GIFT
The holidays can be especially triggering for those of us that have estranged or challenging relationships with our families, or for those of us that don't have access to the resources to buy or receive gifts. For trans people who still choose to celebrate the holidays with their families (for whatever reason), it can be an invalidating and erasing experience to receive gifts that are gendered in ways that don't reflect who we are or want to be. If you are a trans feminine person, consider gifting any of the "masculine" gifts you receive to your trans masc bestie, or vice versa!
And if you can, buy yourself a little something that affirms your gender. This can be as small as a tube of mascara, a gold pair of hoops, new boxer briefs, or tube socks. Just make sure that you can find a way to give yourself something that affirms your gender and that you continue to remind yourself of who you really are, even if others refuse to see you or meet you there.



CHOOSE YOUR BATTLES

Not every action requires a reaction, and not every sentence requires a response. We can't control other people, as much as we would like to. One thing that we can control is how we react to other people and the situations we find ourselves in. Don't let things become bigger than they need to be. Really consider what is an important fight to fight, and what you can let go of. Use past years as an indicator of what you might be able to expect from this year.
Don't assume that things will be different this time, when nothing has changed. Go into this holiday season willing to protect your energy, capacity, and heart. You might not be able to change other people's minds, but you can change the way it affects you. Don't sign over your self-worth and walk away when needed. Consider downloading a mindfulness app, such as Headspace for a quick breathwork exercise or guided meditation when things get especially unbearable.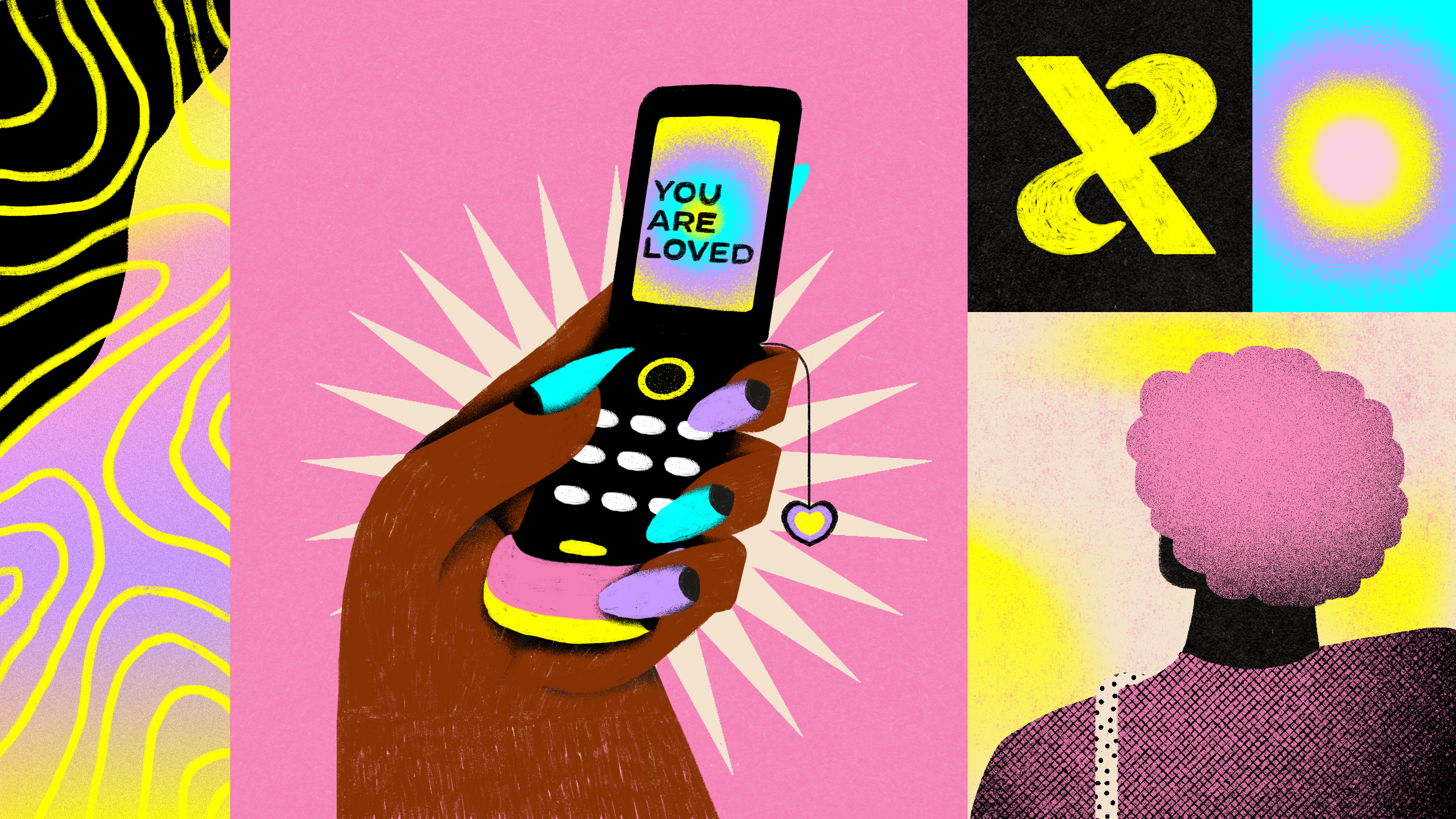 DON'T GO / LEAVE IF YOU HAVE TO (OOPS SORRY, COVID)

Sometimes being around your family is the worst possible way to spend a day, let alone a holiday. Not all queer and trans people have families that are supportive and that can be really traumatizing to have to share space with your family for so many reasons. The one benefit of a pandemic is, it allows for an easy out. With the uncertainty of Omicron, tell your folks you don't feel comfortable traveling or sharing space with people. Maybe find a time to replace the gathering with a quick Zoom call.
If not going is not an option for you, make sure you have an out that will allow you to leave when you need to, or when you are feeling maxed out. Find a support person to commiserate and hold space for you after you leave. Remember that you never have to live with them again and that is the best holiday gift of all. And if you still do live with them, think about the day you will no longer and see that as the light at the end of the tunnel.
EXTRA HELP WITH HOTLINES / EMERGENCY SUPPORT
Trans Lifeline Support Hotline, (877) 565-8860 http://hotline.translifeline.org/ (Availability posted online)
Trevor Project Lifeline (24 hours), 866-488-7386 FREE and available 24 hours a day, 7 days a week TrevorText - Available on Thursdays and Fridays (4:00 p.m. - 8:00 p.m. ET / 1:00 p.m. - 5:00 p.m. PT). Text the word "Trevor" to 1-202-304-1200. Standard text messaging rates apply. TrevorChat - Available 7 days a week (3:00 p.m. - 9:00 p.m. ET / 12:00 p.m. - 6:00 p.m. PT). Online instant messaging with a counselor. http://www.thetrevorproject.org/
National Suicide Prevention Lifeline: (800) 273-8255 (online chat available)
The National Suicide Prevention Lifeline is a national network of local crisis centers that provides free and confidential emotional support to people in suicidal crisis or emotional distress 24 hours a day, 7 days a week.
Crisis Text Line: Text START to 741-741
Crisis Text Line is free, 24/7 support for those in crisis. Text from anywhere in the USA to text with a trained Crisis Counselor.


For young people:
​​The National Runaway Safeline: 800-RUNAWAY (800-786-2929)
Provides advice and assistance to runaways, including resources, shelter, transportation, assistance in finding counseling, and transitioning back to home life. NRS frontline staff will also act as advocates and mediators if/as needed.
The True Colors United: (212) 461-4401
The True Colors Fund is working to end homelessness among lesbian, gay, bisexual, transgender, queer, and questioning youth, creating a world in which all young people can be their true selves. True Colors United runs a database of service providers.
Self Abuse Finally Ends (S.A.F.E)
Addresses individuals coping with non-suicidal self-injury, including locally-based information, support and therapy referrals.
The GLBT National Youth Talkline (youth serving youth through age 25): (800) 246-7743
Both provide telephone, online private one-to-one chat and email peer-support, as well as factual information and local resources for cities and towns across the United States.