FOLX has partnered with Hey Jane, a virtual abortion clinic, to provide information about medication abortions, transgender health, and hormone replacement therapy.
Abortion access is not just a women's health issue! Although mainstream narratives around reproductive rights center cisgender women, pregnant people are more than cis women. We're here to remind you that transgender men, nonbinary people, and gender nonconforming people absolutely belong in conversations about abortion rights.
In-person reproductive health care, especially contraception and abortion care, is often inaccessible to many transgender people in the United States. Even if gynecology health services and abortion providers are nearby, they might not be understanding of gender identity and sexual orientation, lacking overall LGBTQ+ competency. However, there is an alternative to in-person abortions: medication abortions.
"Since T often causes irregular cycles or cessation of all monthly bleeding, sometimes, people may not realize they are pregnant right away," explains Kate Steinle, Nurse Practitioner and Chief Clinical Officer at FOLX. "There is a gestational age limit for someone to do a medication abortion—up to 10 to 11 weeks in the US depending on the protocol)—so it's important that if someone wants a medication abortion, that they try to make an appointment as soon as they can in order to make sure they can access their preferred abortion route."
How is a medication abortion different from an in-clinic abortion?
An in-clinic abortion, otherwise known as an aspiration or surgical abortion, is performed by a licensed provider in a procedure room. Though it's a quick and safe procedure, it also typically requires that a person be in-clinic for a full day or two in some states. A medication abortion can be done in the comfort of your home often times without ever having to visit an abortion clinic. This abortion method can be found online through a healthcare provider like Hey Jane.
Both types of abortions are excellent, safe options. Making the decision of which way to go depends on how many weeks pregnant a person is, their medical history and the experience they prefer to have.
Medication abortion uses two pills. The first is mifepristone, which prevents a pregnancy from continuing to grow. The second medication is called misoprostol, which encourages cramping and bleeding to empty the contents of the uterus. Misoprostol was initially developed and is still used to protect the stomach lining from prolonged use of certain medications like ibuprofen. Typically, mifepristone is taken one day and misoprostol is taken 24 to 48 hours later.
Abortion is safe, regardless of which kind you have. The medication abortion pills are FDA approved to be taken up to 11 weeks of pregnancy with a success rate of up to 98 percent. The pills are safer than Tylenol, a shot of penicillin, driving, and even crossing a busy street.

One in four people who are able to become pregnant (regardless of gender identity) will have an abortion in their lifetime.
Basically, you're not alone. Whatever your reason is for wanting an abortion is a valid reason, period.
Can I still take my testosterone HRT medication?
It's absolutely safe to continue with gender affirming medications, including testosterone hormone therapy, during a medication abortion. However, be mindful of how gender dysphoria may impact your overall experience."An internal (transvaginal) ultrasound may be a part of the process of medication abortion to determine the location and gestational age of the pregnancy, an oftentimes dysphoric experience for people," elaborates Steinle.
We'll discuss how to prepare for anticipated or unexpected gender dysphoria later in this article.
What will a medication abortion feel like?
For people who have experience with period cramps, it can often feel similar to that, but in varying degrees of intensity. For people who are not familiar with cramping, the pain is often located in the lower-middle belly and can sometimes be in the lower back.
Does this abortion method hurt?
It depends on how many weeks a person has been pregnant and their own body's response to the medications. Oftentimes, in very early pregnancy of four to five weeks, both bleeding and cramping can be mild, but this is not always a guarantee. Sometimes, you may experience heavy cramping and/or heavy bleeding.
A helpful way to manage the pain is to take 800mg of ibuprofen and 1000mg of Tylenol every eight hours. Additionally, a hot pack or heating pad can be super helpful. If you don't have a hot pack or heating pad at home, you can make one using a long clean sock and dry rice and/or beans. Just fill the "foot" of the sock, tie the top, and microwave it for two to three minutes. If it's too hot, you can wrap it in a t-shirt or towel. Some people like to add essential oil to make it smell nice. You can continue to re-use it until you feel better.
How are the pills administered?
The first pill, mifepristone, is swallowed. The second medication, misoprostol, can be placed either in your mouth (between your cheek and gum) or in the front hole/vagina. The success rate is the same for both.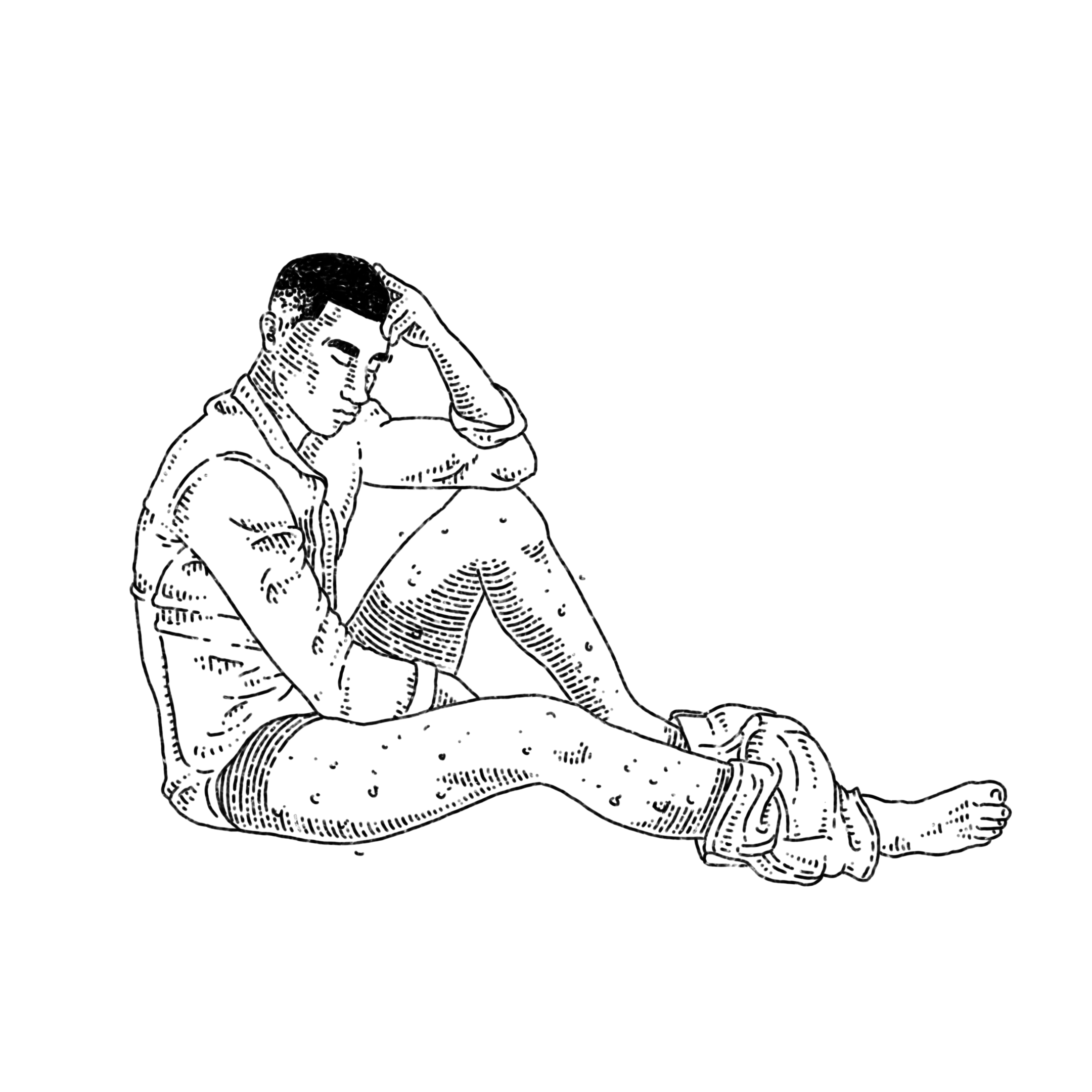 How can I best prepare?
If you don't have menstrual pads, you may want to purchase some at least for the heavier bleeding that is usually within 24 hours of misoprostol. It's totally normal to have some bleeding on and off for a few weeks afterwards as well, so some absorbent underwear or extra pads may be helpful to have. Otherwise, queue something fun up on your preferred streaming service, get some comfort food ready, and prepare how you would for a cozy night in.
"A medication abortion entails a lot of bleeding and cramping, which can be quite dysphoric for some people on testosterone, especially if they have not had bleeding in a long time," adds Steinle. "Bleeding may last awhile after the pregnancy passes, so that dysphoria may continue on."
If you anticipate dysphoria, or experience it unexpectedly, be sure to tap into your support network, especially if this situation brings up gender dysphoria for you; call a friend, go from a swim or a walk, invite someone over, or take any other number of steps to help you manage this experience.
For more information about medication abortions, check out Hey Jane's FAQ page. If you're interested in starting testosterone HRT, the FOLX process starts here. Existing FOLX members with remaining questions or concerns can follow up with your clinician through your Athena patient portal or reach out to our member advocates at support@folxhealth.com.